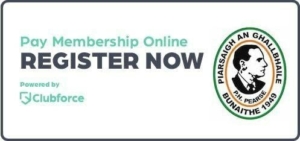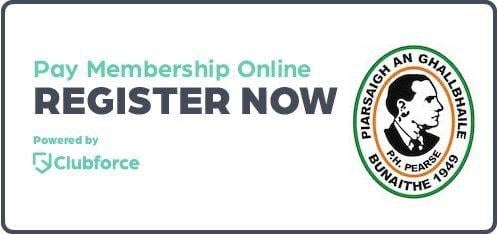 Club Membership for 2021 is now due and we encourage all our youth, parents, and supporters to renew your membership via our Club Force website.
Just click on the link Membership 2021 in the Menu Bar, SIGN IN or CREATE YOUR ACCOUNT (if you haven't already done so with our lotto), and follow the link through to inputting you and your family's details.
Alternatively click on read the rest of this post and click on the image or link to register now.
We would encourage all members to finalise your membership as soon as possible.
Our Club an Phiarsaigh scheme is the most important and biggest income to our club every year. This is open to any individual or family to join for as little as £20 per month (standing order) or £240 per year (paid in full). Your contribution allows your club to run on a daily basis, maintain our wonderful facilities; our popular walking track, pitches, floodlights, club shop, tuck shop and GAA Hall, invest in youth and adult development, purchase essential equipment and prepare for our communities future. The benefits of our Club an Phiarsaigh Scheme is automatic membership to our club for you and your family (children aged under 18), free admission to all home games at Pearse Park and free entry into our annual draw to win 2 tickets to the All- Ireland Senior Football Final.
Club Membership:-
Club an Phiarsaigh £240 per year / £20 per month (standing order)
Single Adult £50
Husband and Wife £80
Student* / OAP £20 *
(ID will be required to be shown if requested.)
Single Youth £10
Should you have any questions in relation to our Club Membership, please contact Marie on 078 2544 3088 or email galballypearsesmembership@gmail.com
"I gcroílár an phobail – At the heart of the community"